2021 Toyota Rav4 Review | Price, Specs, Features And Photos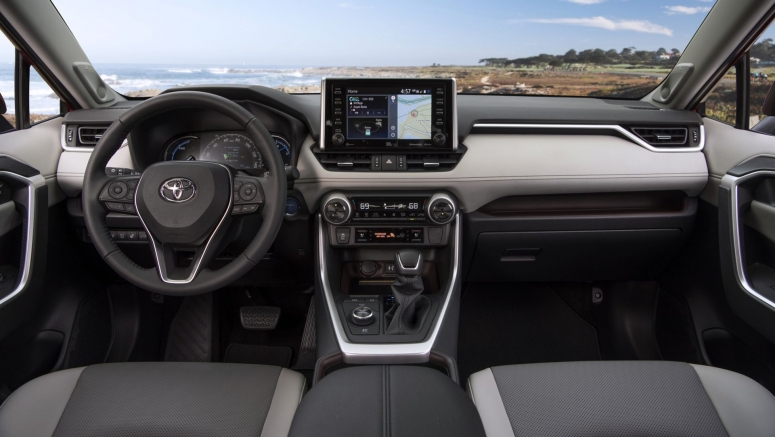 Being bland used to be a pretty solid way to ensure a car's popularity. Bland may not inspire, but it won't offend, either. That sure seemed like Toyota's playbook for decades, but things have changed (in the marketplace and with Toyota), and nowhere is that more evident than the 2021 Toyota RAV4. Rather than being vanilla enough to appeal equally to as many people as possible, it instead offers an unmatched selection of flavors to cater more specifically to a wide variety different people and purposes. There are regular, sporty and off-road-oriented RAV4s. There's a regular gas engine and two hybrid choices, including the new 2021 Toyota RAV4 Prime plug-in hybrid (pictured above). There are vibrant colors, two-tone roofs and flashy styling flourishes available along with more traditional, subdued choices. Again, something for everyone.
Yet, underlying all those different flavors is a base vehicle that generally nails the basic fundamentals demanded of a compact SUV, regardless of whether you're getting a simple RAV4 LE, a sporty XSE Hybrid or the TRD Off-Road. It has more passenger and cargo space than most, as well as more ground clearance. Its infotainment system is easy to use and amply contented, if not the flashiest or rapid in response. It's fuel efficient, especially the two hybrid choices. It's surprisingly responsive to drive. Finally, its resale value and maintenance costs should continue to be excellent. Now, there are rivals that match or better the RAV4 in these regards, especially the Honda CR-V, but few do them all as well and none offer the same variety as the RAV4.
The RAV4 Prime plug-in hybrid model debuts. It boasts as much as 42 miles of all-electric range, which is more than most PHEVs manage and is enough to cover the typical commute of most Americans. It is only available in sporty SE and XSE trim levels, and although its price is hefty for a compact SUV, it's eligible for government tax credits that counter the added cost.
There are some other minor updates for 2021. The XLE Premium trim level can now be had with the RAV4 Hybrid, while the TRD Off-Road gains a stainless steel front skid plate.
Photo
Gallery