Imperial Guard Members Show Determination In Tokyo Parade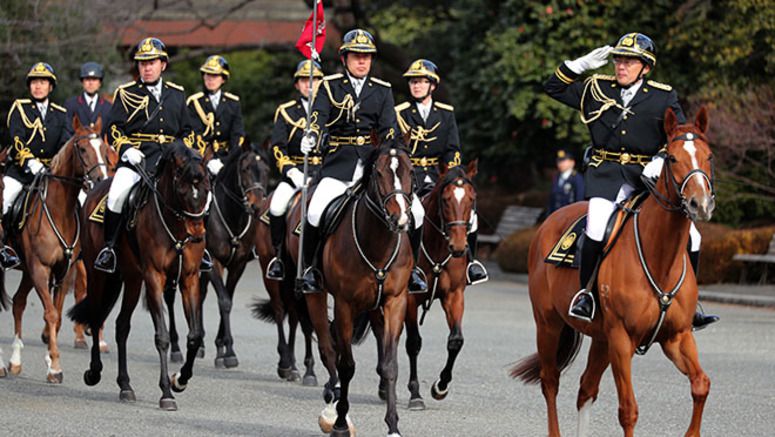 About 250 Imperial Guard Headquarters members paraded solemnly through central Tokyo on Jan. 25 with unwavering determination ahead of the upcoming historical events in accordance with Emperor Akihito's abdication of the throne.
The members of the Imperial Guard Headquarters, dedicated to the protection of the emperor and his family, marched in perfect unison with 12 guard horses and three guard dogs during an annual parade through Higashi Gyoen (east garden of the Imperial Palace) to mark the beginning of the year.
"Having pride and the sense of mission about engaging in the upcoming historical moments (of Akihito's abdication and Crown Prince Naruhito's ascension to the throne), all the Imperial Guard Headquarters members must work in unison to execute the guard mission," Masato Ushijima, general manager of the Imperial Guard Headquarters, instructed the members.
As Akihito's abdication of the throne on April 30 will mark the end of the Heisei Era, a new era will start when Naruhito becomes emperor the following day.
A series of significant ceremonies and events, including Naruhito's enthronement ceremony on Oct. 22, as well as the Daijokyu-no-Gi ceremony, which is scheduled to be held on Nov. 14 to Nov. 15, will continue through autumn.
"This is an extremely important year," said Shinichiro Yamamoto, grand steward of the Imperial Household Agency. "The Imperial Household Agency will closely work with the Imperial Guard Headquarters to carry out our duties."