Six Months Till Tokyo Olympics Kick Off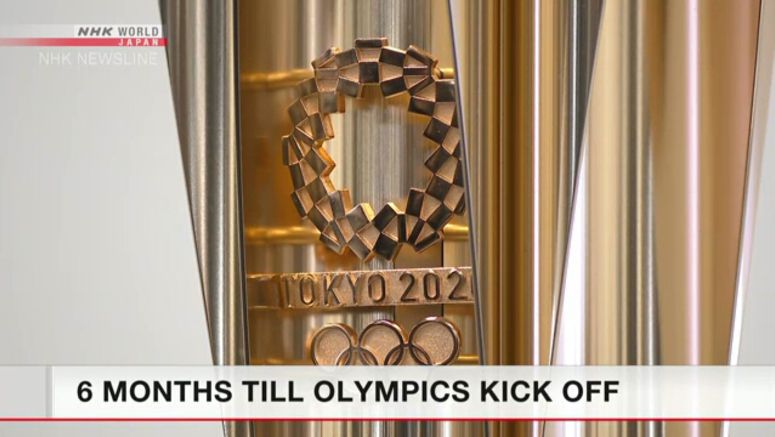 Friday marks six months before the world descends upon Japan for the start of the 2020 Tokyo Olympics. In a span of 17 days, thousands of athletes will compete in a record 339 events across 33 sports.
Preparations are gaining momentum. The new National stadium officially opened on New Year's day. Built inside Tokyo's urban greenbelt, it's earned the nickname "the stadium in the forest."
Finishing touches are now being put on the Tokyo Aquatics Centre which will play host to swimming and diving competitions.
City officials and organizers have been busy trying to find ways to accommodate the expected massive influx of visitors.
Companies have been urged to let their employees work from home ... and train operators recently announced they will extend their schedules by up to two hours during the Games.
Health concerns are also on everyone's minds in the wake of the recent virus outbreak. Officials are urging people to wear masks, get vaccinated and regularly wash their hands.
Organizers have also been grappling with how to cope with the extreme heat forecast for this summer. Last year, Olympic organizers surprised many by announcing the marathon would be moving to cooler climates in the northern city of Sapporo.
While the actual Games will be centered in and around Tokyo....the rest of the country is playing a part. In just over a month, more than 10,000 runners will help carry the Olympic torch through Japan's 47 prefectures.
Some athletes have already booked their ticket to Tokyo. And over the next few months, thousands more will try to qualify....and earn themselves a chance to claim their spot atop the podium of the world's foremost sporting event.