Japanese Officials Wanted Honda And Nissan To Merge, But Neither Liked The Idea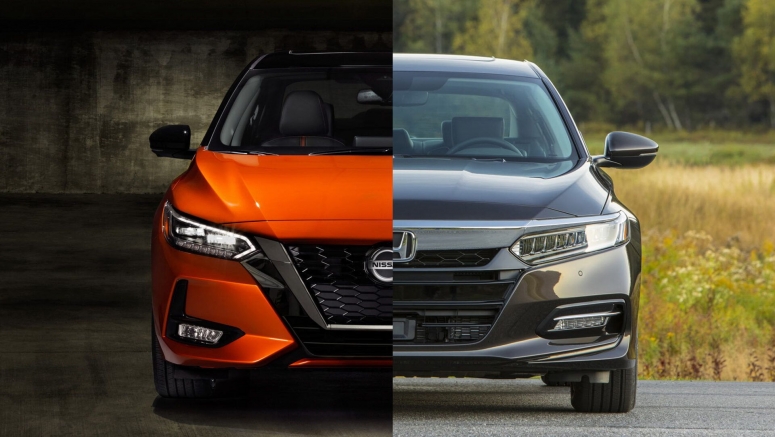 They say that desperate times call for desperate measures, and that's exactly how one could describe an initiative of the Japanese government that dates from earlier this year.
With Nissan in disarray following the Carlos Ghosn scandal and ensuing disagreements with alliance partners Renault and Mitsubishi, Japanese officials thought of ways to save Japan's second-biggest automaker from further damage and consolidate the future of the country's car sector.
So what did they have in mind? Nothing more, nothing less than convincing Nissan and Honda to get together for merger talks. According to three people familiar with the matter cited by the Financial Times, the suggestion to create a national champion was first proposed to the companies at the end of 2019.
Read Also: Analyst Thinks A Nissan-Honda Partnership Is Possible
The idea of combining Nissan with Honda appears to have arisen from prime minister Shinzo Abe's advisers. According to people familiar with the situation, the advisers feared that the state of Nissan's alliance with Renault had deteriorated so badly since the 2018 arrest of their former boss Carlos Ghosn, that it might at some point collapse altogether. Such an event would obviously leave the Japanese company exposed.
However, the ambitious project was rejected immediately by both Nissan and Honda – and then the COVID-19 pandemic ensued and buried the plan completely. Honda, which is the only Japanese automaker without a capital tie-up, pushed back against the idea, blaming Nissan's complex capital structure with Renault. Nissan was also opposed to the proposal as its primary objective is getting its existing alliance back on track. As a result, the merger idea quickly vanished before it even reached the boards of both automakers.
The report also points out that there are other structural factors that don't make Nissan and Honda a natural fit. The main obstacle is Honda's unique engineering design for its cars, which would make it very hard to use common parts and platforms with Nissan and its partners. Moreover, the two Japanese giants also have fundamentally different business models, so maybe a possible merger wasn't such a good idea to begin with.