New Xperia Smartphone Renders Leak; 21:9 Design Maintained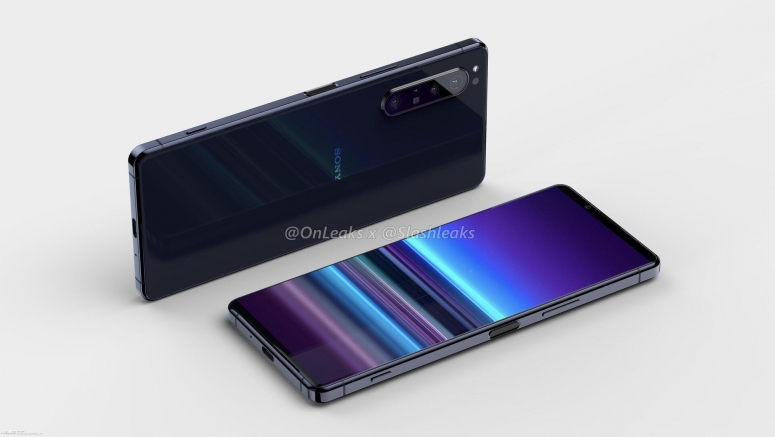 The first leak for a 2020 Xperia device has arrived. The pictures you see below show the first CAD renders of the device, coming from Steve Hemmerstoffer of @OnLeaks fame – a reliable source of new smartphone renders for a number of years now. The pictures show a design that continues on from Sony's 2019 devices, with the long-and-thin 21:9 displays making a return.
It looks like Sony will continue with this design language in 2020, and from evidence of these renders, it certainly looks very attractive. The design shows a refinement of last year's devices, with even less bezel and a boxy look that will please Xperia fans.

This particular model even includes a 3.5mm headphone jack, so while the source (SlashLeaks) dubs this as a 'Xperia 5 Plus', we would guess that it's more likely a mid-range model. Sony has not used headphone jacks on its flagship devices for the last couple of years now. Of course, we'd love it if Sony has u-turned on this, but we'll have to wait to find out.
Other supposed specs include a 6.6-inch flat OLED display, dual speakers, triple rear camera array (+ ToF sensor), 8MP front-facing selfie camera, and side-mounted fingerprint sensor. Dimensions of the device are believed to be approximately 168.2 x 71.6 x 8.1mm.
If these specs are to be believed it certainly sounds like a premium device, so maybe Sony has listened to its fans and re-introduced the headphone jack. We'd certainly love for that to be true.
So, what do you think of the device? Is Sony on the right track? Are you glad to see Sony continue its design trend with 21:9 displays? Let us know in the comments below.
Via Slashleaks.
Thanks Diogo, Inspire.vs, Lazaros, Moises and Tommy!
Xperia PLAY videos galore from E3
Xperia XZ plays a starring role in Sega's Yakuza 6: Poetry of Life
What do you think of Sony's new 'Ambient Flow' design language?
Xperia Z review roundup