Tokyo Olympic, Paralympic Ticket Designs Unveiled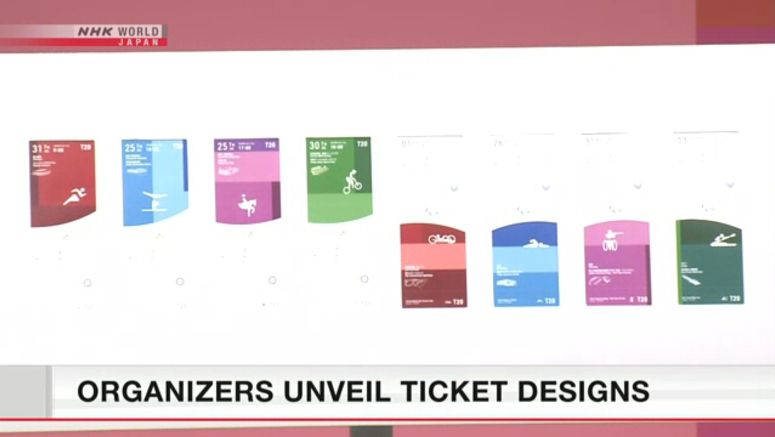 The organizing committee for the 2020 Tokyo Olympic and Paralympic Games has released ticket designs.
All 84 designs were unveiled at an event in Tokyo on Wednesday.
Each design is based on one of four traditional Japanese colors -- crimson, indigo, lilac and deep green, with layers of similarly-colored gradation.
The four colors are also used to represent different event venues. The combination of colors and pictograms shows what event the ticket is for.
Also on Wednesday, the organizing committee began accepting applications online for the second round of Paralympic ticket lottery sales.
From spring onward, the committee plans to start selling tickets for Olympics and Paralympics on its website and at shops in Tokyo.