Sony's 2020 Mwc Press Conference Set For 24 February; New Xperia Devices Inbound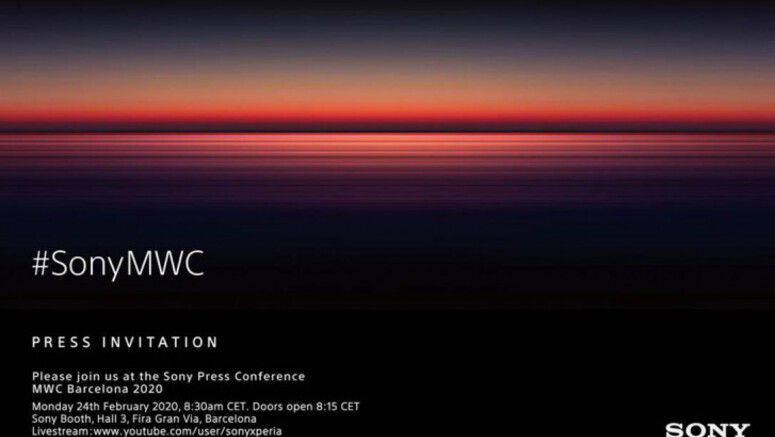 Time to mark your diaries, Sony has confirmed that its 2020 MWC press conference will be taking place at 8.30am (CET) on 24 February. A livestream will also be available on the Sony Xperia YouTube channel.
Sony has always used MWC to announce new Xperia smarpthones, and this year will be no different. We have already seen one leak of a very sleek Xperia, dubbed a successor to the 'Xperia 5 Plus' by some, with flagship features and more importantly, the return of the headphone jack. Other devices are also likely to be announced. We'll keep you posted with any developments over the next few weeks.

Via GSMArena.
Sony cuts full-year smartphone unit forecast; ships 10.7 million Xperia's in Q3 FY13
JDI is developing a flexible LCD display for smartphones
Sony to adopt 5G in 2019 Xperia device with Qualcomm X50 5G NR Modem
Xperia Companion – Sony's new PC software to manage your Xperia device