Demon Anime Breaks Box Office Record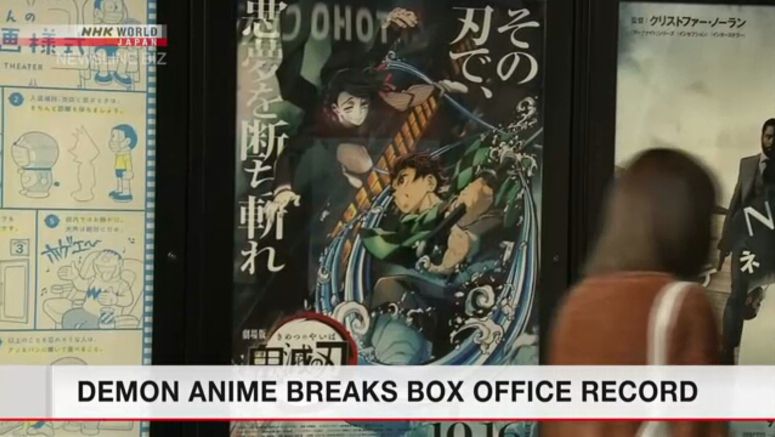 The animated movie "Kimetsu no Yaiba," or "Demon Slayer," has broken box office records in Japan.
The film based on a hit manga series hit cinemas across Japan last Friday.
Its distributor says 3.4 million people saw in in theaters between Friday and Sunday, bringing in a record three-day revenue of more than 40 million dollars.
The story, set in Japan about a century ago, is about a boy who fights with demons.
The film is a sequel to a TV anime series which aired last year.
Demon Slayer has won the hearts of people of all generations, including Japan's top government spokesperson.
Chief Cabinet Secretary Kato Katsunobu said he watched the rerun of the anime series on TV the other day, knowing it is immensely popular with younger generations.
He said subcultures like film, anime and manga are a part of Japanese culture that the country is famous for.
Kato also said the government will keep supporting Japan's media arts because they're so popular at home and abroad.