Fireworks Mark Planned Start Of Tokyo Olympics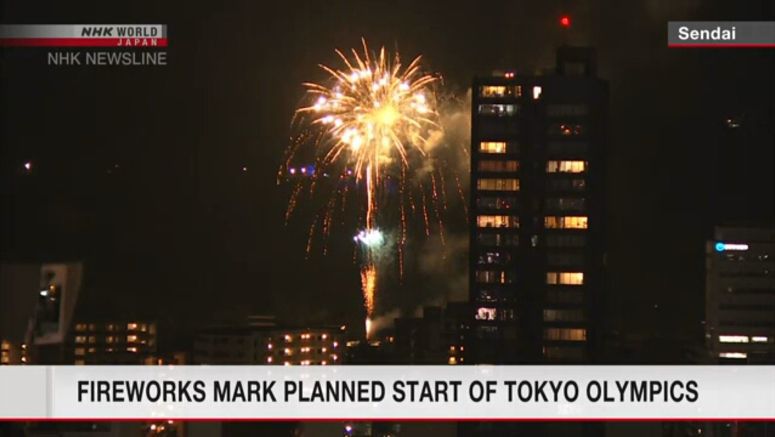 Fireworks lit up the skies across Japan at 8 p.m. on Friday, which was to be the date of the opening ceremony of the Tokyo Olympics before it was postponed.
The Junior Chamber International Japan organized the displays with fireworks companies across the country, hoping they would signal a fresh start despite the coronavirus pandemic.
In Tokyo's Akishima City, 60 fireworks were set off in a display lasting about 90 seconds.
The organizers did not disclose where the displays would take place to prevent people from crowding the sites, which could cause infection risks.
Passers-by were delighted by the surprise events and took photos as fireworks lit up the sky.
A woman in her 40s was with her family when she saw the fireworks. She said she will never forget the 90-second fireworks show, as it was something special during this difficult time with the virus.
The woman said the one-year postponement of the Olympics was disappointing for her, as she had bought tickets. But she said she is looking forward to seeing the games next year.