July Grand Sumo Tournament Kicks Off In Tokyo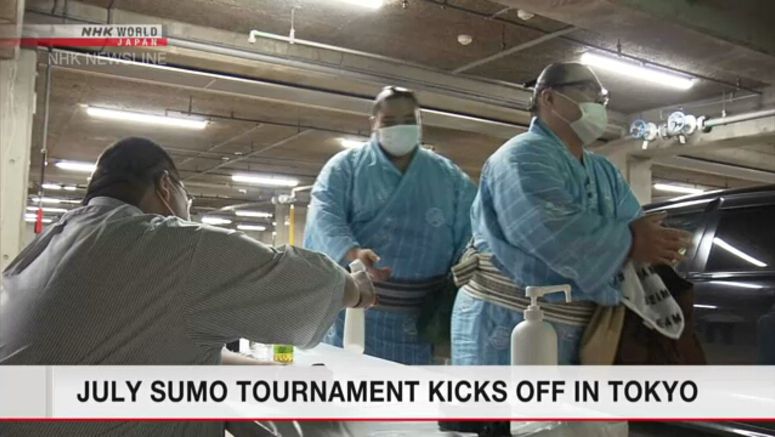 The July Grand Sumo Tournament started at Tokyo's Ryogoku Kokugikan arena on Sunday.
The venue was moved from Nagoya to Tokyo to help limit the spread of the coronavirus.
This is the first tournament to be held with spectators since January. But only about 2,500 people, or one-fourth the capacity of the arena, are allowed inside.
The association's anti-virus measures follow its guidelines that were compiled on the basis of expert advice.
Wrestlers ranked below Ozeki champion normally take public transport, but they have permission to use cars for this tournament. They were seen arriving in taxis and their stables' vehicles.
Only one cushion has been placed in each of the box seats designed for four people.
The fans are being asked not to raise their voices but to clap when cheering.
The referees will not be seated close to the ring to prevent infection through airborne droplets.