May Sumo Tournament To Be Reviewed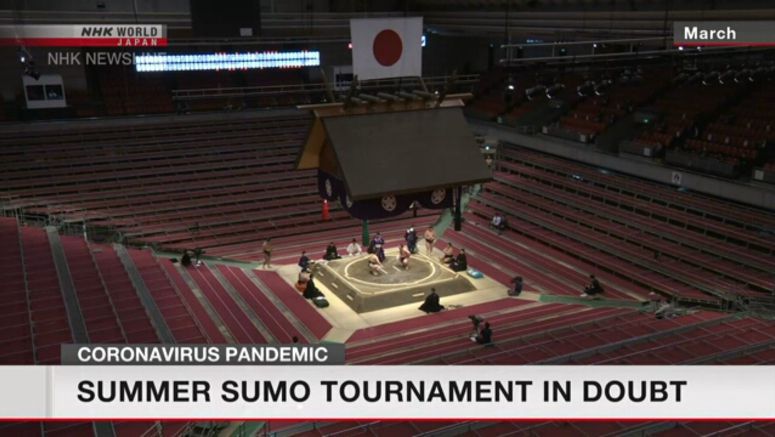 The Japan Sumo Association says it will reconsider its schedule for the summer grand tournament if the government extends the state of emergency.
The nationwide measure is currently due to expire on Wednesday, May 6.
Sumo Association public affairs director, Shibatayama, spoke on Friday after Prime Minister Abe Shinzo indicated he is likely to extend the declaration for about a month. Abe said he intends to make a formal decision on Monday.
Shibatayama said once the measure is extended, the association will review its schedule.
The association already announced in April it would postpone the opening of the summer event for two weeks to May 24, due to the coronavirus outbreak.
It also said that further options being considered include holding the tournament without spectators, or canceling it.