No Quarantine For Athletes In Tokyo Games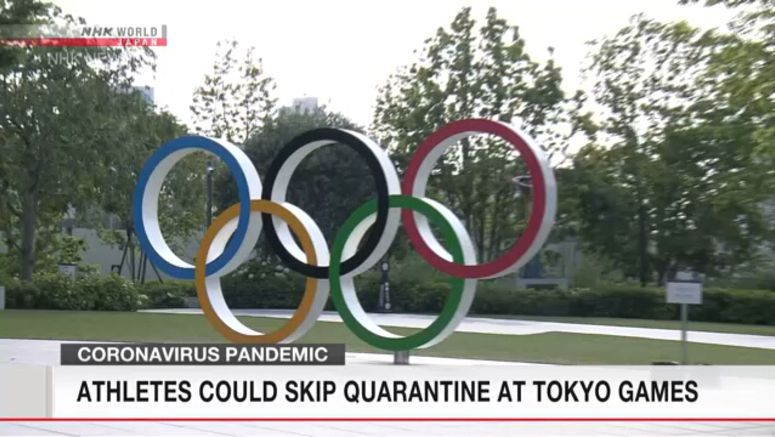 The Japanese government is considering exempting a mandatory two-week quarantine for athletes who will arrive in Japan for next year's Tokyo Olympics and Paralympics.
The government has drafted a plan to ease regulations involving the coronavirus pandemic for the Tokyo Games that have been postponed until next year.
The plan says athletes will not be asked to observe a two-week self-isolation after arrival, which would negatively affect their performance.
People related to the Games will be categorized into three groups in terms of how to prevent infection: Athletes, coaches and referees in the first group; Games officials in the second group; and spectators in the third group.
The government will consider asking athletes and Games officials to stay within the Olympic Village and avoid going out.
The government will also consider how to conduct coronavirus PCR tests for those taking part in the Games.
The government has set up a taskforce with the Tokyo Metropolitan Government and the 2020 organizing committee to work out the details of immigration procedures and coronavirus testing for the Tokyo Games.
The taskforce will hold its first meeting on Friday, and plans to issue an interim report by the end of this year.