Olympic Flame To Go On View Tues. In Tokyo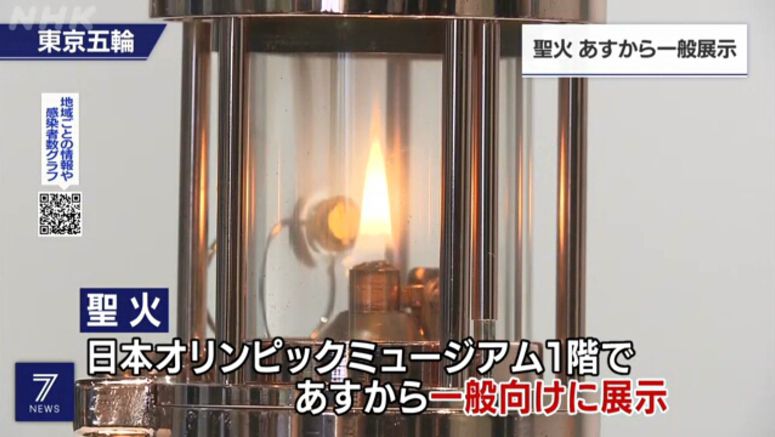 The Olympic flame for the postponed Tokyo Games will be put on public view in a Tokyo museum, starting on Tuesday.
A ceremony marking the event was held on Monday at the Japan Olympic Museum in Shinjuku Ward.
The flame was brought to Japan from Greece in March. It has been kept in Tokyo after the torch relay in Japan was cancelled following the decision to put off the 2020 Games for one year.
Japanese Olympic Committee head Yamashita Yasuhiro said at the ceremony that athletes aiming to participate in the Olympic and Paralympic Games are training hard while under great stress. He added that he believes the Olympic flame will provide them emotional support.
Minister for Tokyo Olympic and Paralympic Games Hashimoto Seiko said the flame is a light of hope. She pledged that the government will do all it can to contain the spread of the coronavirus and successfully hold the Tokyo Games.
The flame will be displayed till November 1. Visitors need to make reservations.