Olympic Rings In Tokyo Removed For Safety Checks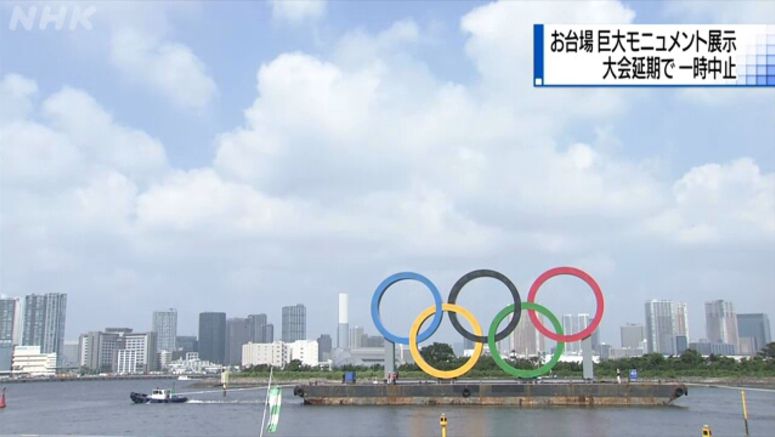 A huge Olympic rings monument in Tokyo Bay has been temporarily removed for safety checks.
The floating monument is 33 meters wide and 15 meters high. It was installed in January on the water in Odaiba Marine Park, one of Tokyo's Olympic venues.
But safety checks have become necessary as the Tokyo 2020 Games were postponed for a year.
Divers went into the sea on Thursday morning to remove the anchoring wires connecting the monument on a barge to blocks of concrete on the seabed.
The barge was then towed to a shipyard in Yokohama, a port city near Tokyo.
Tokyo officials say they will spend about four months on inspections and maintenance. They aim to bring the rings back to the location this year.
A Tokyo official in charge of preparations for the games said he hopes many people come to see the Olympic symbol once it's back on the capital's waterfront.