Sources: Tokyo Olympic Organizers Favor July 2021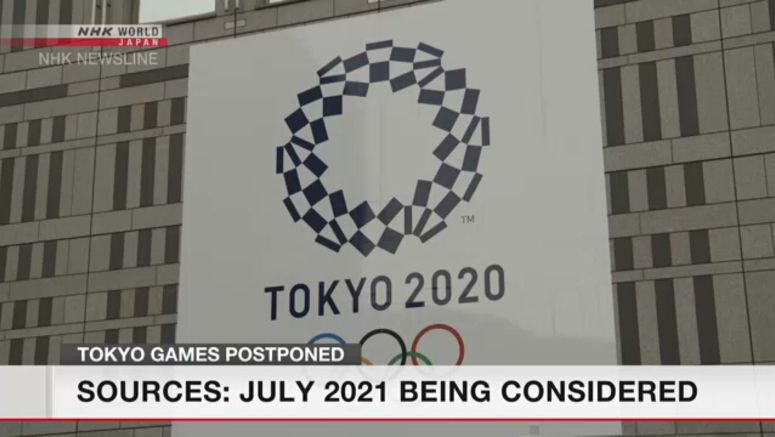 The Tokyo Olympics and Paralympics organizing committee will likely support the idea of delaying the Games to July of next year.
The committee has been working to set new schedules and secure venues for the events since they were postponed last week due to the coronavirus pandemic.
NHK sources say the option of opening the Olympics in July of next year is gaining support at the committee, considering the time needed to contain the virus, make preparations, and select athletes.
The opening day would be July 23. It was originally scheduled for July 24 this year.
The remainder of the schedule would accordingly move up one day.
The Olympics would end on August 8. The Paralympics would be held from August 24 through September 5.
The president of the International Olympic Committee, Thomas Bach, has suggested there are other options than holding the Games in the summer.
Some international sports organizations have floated such ideas as holding the events in the spring, away from the summer heat.
The Tokyo organizing committee hopes to reach a decision by the end of the week after consulting with the IOC and the Tokyo metropolitan government.