Survey: 65% Of Olympic Sponsors Unsure About 2021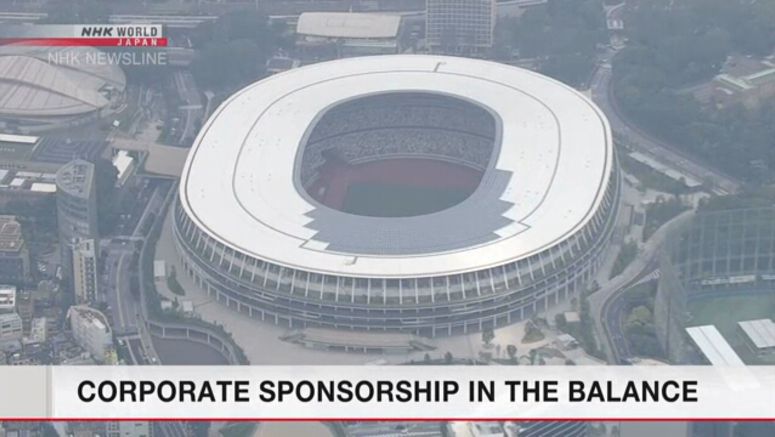 An NHK survey shows that about two-thirds of corporate sponsors of the Tokyo 2020 Olympics and Paralympics have not decided whether to extend their contracts with the Organizing Committee beyond December, following the Games' postponement to 2021.
NHK conducted a survey of 78 Olympic and Paralympic sponsor companies in May, and 57 of them responded.
About 12 percent of the respondents said they intend to extend their contracts with the Organizing Committee. About 65 percent said they have not decided. Those sponsors said they have not started any specific talks with the committee on the matter.
Asked how the coronavirus pandemic has affected their business, 68 percent of the respondents said their financial situation has been worsening.
Most of the companies declined to answer how they will respond if the committee asks them to make an additional financial contribution when they extend their contracts. Fourteen percent said they will not be able to afford to do this or they may be able to, depending on the amount.
Some of the corporate sponsors pointed out that most of the promotional events they have planned to hold before or during the Games could help to spread the coronavirus because they will be held in crowded situations. They said they will have to be very careful about an additional financial burden. They said they have already lost promotional opportunities because of the coronavirus, and now face the possibility that the Games might be canceled after all.
Some of the sponsors who say they intend to extend their contracts expressed concern about media reports that the Games will be canceled if they cannot take place in 2021. Those companies said that holding the Games without spectators would be tantamount to a cancelation for corporate sponsors.