Tokyo Receives Olympic Flame From Greece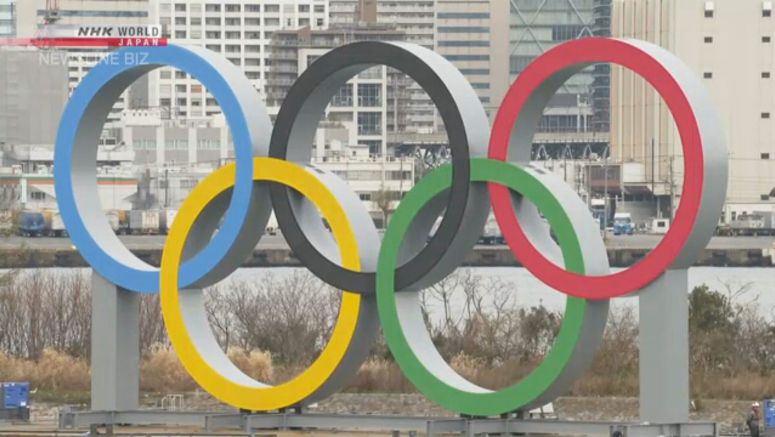 The Olympic flame has been handed over to Tokyo at a ceremony in Athens. The flame will leave for Japan on a special flight on Thursday.
The event was held at the ancient Panathenaic Stadium in Athens around noon on Thursday.
The ceremony was scaled down due to coronavirus concerns, and there were no spectators in the stadium.
Two Japanese who won gold medals in the 2004 Athens Games -- judoist Tadahiro Nomura and wrestler Saori Yoshida -- sent video messages.
They had been scheduled to take part in the Greek leg of the torch relay but canceled their visits.
The chairman of the Tokyo Games Organizing Committee, Yoshiro Mori, stressed in a video message that the Tokyo Olympics will take place as scheduled. He pledged to ensure that the Olympic flame will be lit in the new national stadium in Tokyo on July 24.
Mori was originally scheduled to attend the ceremony and receive the flame from the Greek Olympic Committee.
Naoko Imoto, a Japanese resident of Athens and an Olympic swimmer in the 1996 Atlanta Games, received the flame on behalf of Mori and transferred it to a lantern for the journey to Japan on a special flight.
On Friday, the flame will arrive at the Air Self-Defense Force base in Miyagi Prefecture. Miyagi is one of the three prefectures that were severely affected by the 2011 tsunami and earthquake disaster in northeastern Japan.
The Olympic flame will be put on public display in Miyagi and the two other prefectures, Iwate and Fukushima. The torch relay across Japan will start on March 26.