18 Sumo Wrestlers Test Positive For Coronavirus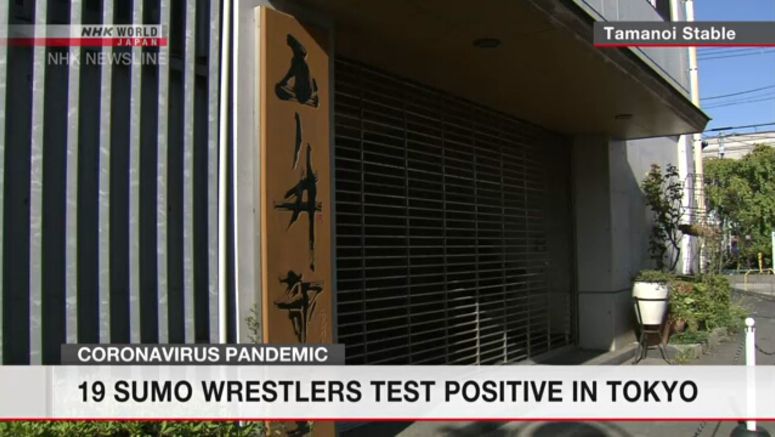 Eighteen sumo wrestlers at the Tamanoi stable in Tokyo have been confirmed to have the coronavirus.
The Japan Sumo Association says 32 wrestlers were tested after a rank-and-filer at the sumo stable was confirmed to be infected on Saturday. Eighteen of them tested positive, including a Juryo division wrestler, Fujiazuma.
Of the 19 infected wrestlers, 12 are in hospital with mild symptoms. The other seven who do not have symptoms have been isolated at the stable.
All the Tamanoi wrestlers will withdraw from the autumn tournament that starts on Sunday in Tokyo.
The JSA says it will continue to take strict preventive measures against the coronavirus. A wrestler at another stable says he will do all he can to keep in top shape to prepare for the coming tournament.
The association says the tournament will have about 2,500 spectators, roughly 25 percent of its full capacity.