Sumo Stable Master And 5 Wrestlers Test Positive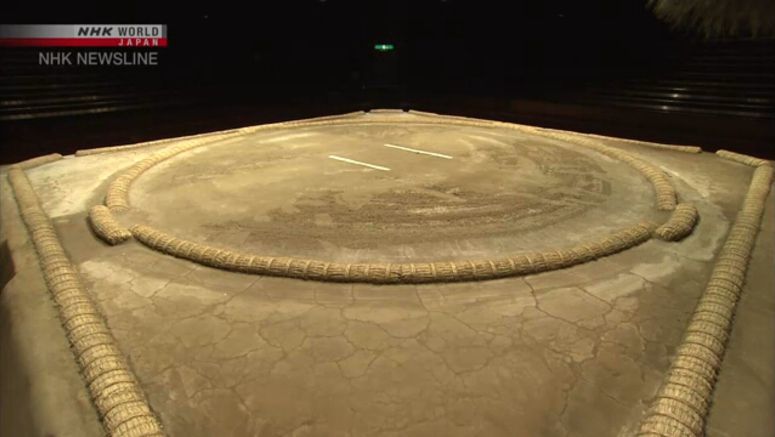 The Japan Sumo Association says a stable master and five wrestlers have tested positive for the coronavirus.
Stable master Takadagawa, whose ring name was Akinoshima, underwent a test on Thursday after developing a fever. His test result came back positive on Friday.
A second-tier juryo division wrester Hakuyozan of the stable also tested positive, but he showed no symptoms.
The association says that four other lower division wrestlers were also confirmed positive by Saturday. They are all reportedly being treated in hospital.
The sumo association reported the first coronavirus infection in a lower division wrestler on April 10.
It says all the wrestlers belonging to the Takadagawa stable have been banned from practice or from going out for the next two weeks by health authorities and that the stable will be disinfected and the wrestler's health conditions monitored.
But the association has not disclosed the details of the four lower-ranking wrestlers, including which stable they belong to.
The association held the last tournament in March in Osaka without spectators following the coronavirus outbreak in the country.
It decided to postpone the start of the next tournament in Tokyo by two weeks to May 24.
But the association's public affairs director, Shibatayama, said on Saturday that it has still not decided on the next tourney and that it will carefully consider the matter based on advice from experts since the situation is bad.
Shibatayama says that the identities of the lower-division wrestlers who tested positive will not be made public in view of privacy.
He says the organization has asked stables to refrain from holding practices which involve excessive bodily contact. It has also asked wrestlers to do their grocery shopping with fewer people and less frequently.