Xperia 1 Ii Wins Eisa 2020 Award For Multimedia Smartphone Of The Year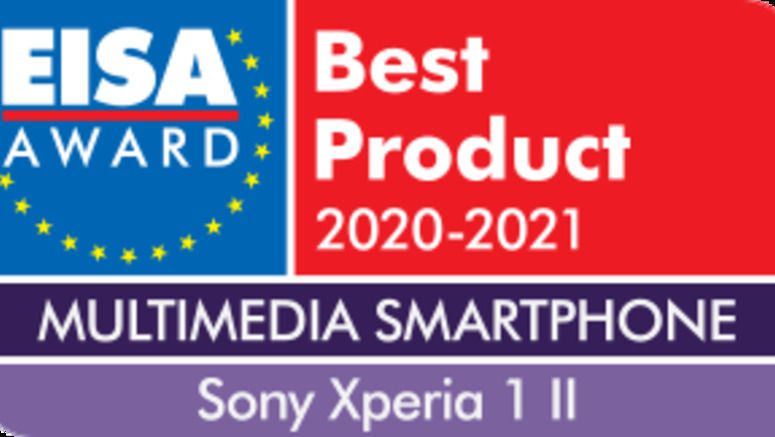 Sony has picked up an EISA 2020-21 Multimedia Smartphone award for the Xperia 1 II (Mark 2), a well-deserved win given the phones' all round performance. The handset boasts a number of features that helped it to win including its 4K OLED display, Dolby Atmos sound, support for PlayStation DUALSHOCK4 controllers, and of course the return of the 3.5mm headphone jack.
The phone also includes content creation tools in the form of the Photography Pro and Cinematography Pro apps, as well as new sound formats such as 360 Reality Audio.

It's nice to see a Sony smartphone get some recognition from the EISA (Expert Imaging and Sound Association) again. The last phone to win an EISA award was the Xperia Z3 Plus back in 2015, so it's been a long wait. Sony also picked up some other category wins which we've outlined below, including the excellent ZV-1 vlogging camera. Click here for the list of EISA award winners.
Multimedia smartphone 2020-2021: Xperia 1 II
Advanced full-frame camera 2020-2021: Alpha 7R IV
Vlogging camera 2020-2021: ZV-1
Super telephoto zoom lens 2020-2021: FE200-600mm f5.6-6.3 G OSS
Wideangle lens 2020-2021: FE 20mm f1.8 G
Thanks Silv.Pascal A.S!
Sony Mobile confirms Android 10 Xperia roadmap
Sony publishes Xperia 1 II 'Photo Pro' guide videos
Xperia XZ2/XZ3 family gets November 2019 security patches; Xperia 1 with October patches
New Xperia 1 firmware update improves camera stability (55.0.A.6.56)