Eased Virus Restrictions Mulled For Games Athletes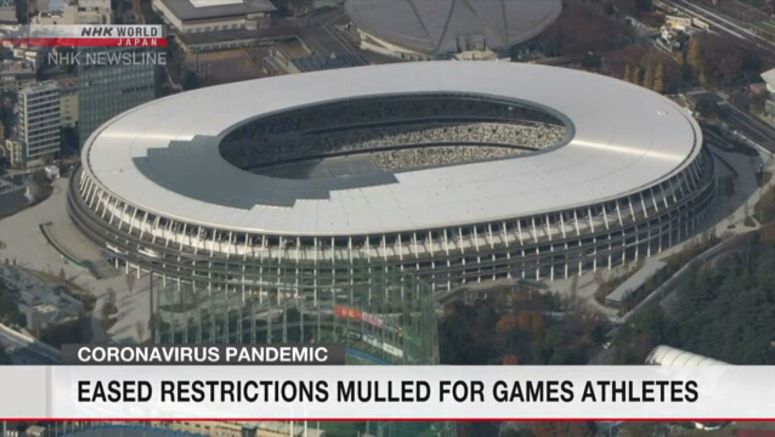 Japan is considering ways to ease coronavirus restrictions for athletes and officials taking part in the Tokyo Olympics and Paralympics scheduled for next year.
The Games were postponed this year due to the pandemic.
A government task force held its first meeting on Friday. Representatives from the Tokyo Metropolitan Government and the 2020 organizing committee were in attendance.
They will discuss immigration control, PCR testing, and provision of functions at hospitals and public health centers.
They will also discuss ways to communicate about etiquette and rules in public spaces.
The government has floated the idea of exempting athletes and officials from a mandatory two-week quarantine period. Instead, they would be asked to stay in the Olympic Village and avoid going out.
The task force plans to issue an interim report by the end of this year.
Muto Toshiro, the organizing committee's Director General and CEO, says the taskforce will take meticulous anti-virus measures and work to assure Japanese and foreign athletes about the safety of the Games.