Ioc Head May Watch Olympic Baseball In Fukushima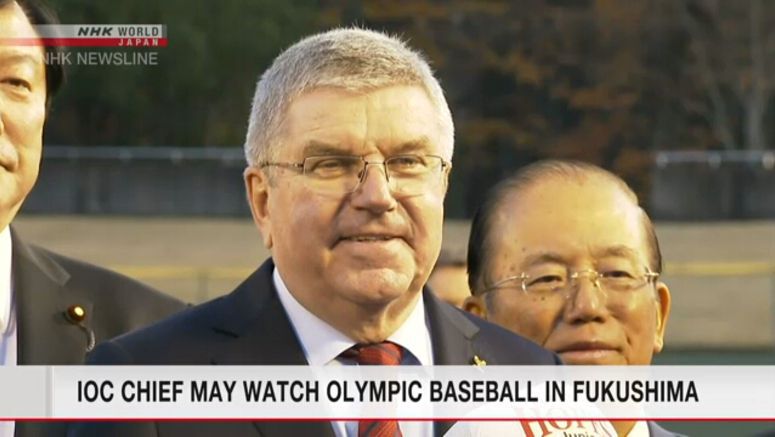 NHK has learned that arrangements are under way for International Olympic Committee President Thomas Bach to watch the 2020 Olympics' first baseball game, which will take place in Fukushima Prefecture.
An underlying theme of the 2020 Tokyo Olympics and Paralympics is recovery from the 2011 earthquake and tsunami that hit northeastern Japan and triggered a nuclear accident in Fukushima.
Bach suggested holding some of the events in areas hit by the disaster when he visited Japan in 2016.
Fukushima will host some softball and baseball games, and Miyagi, another prefecture affected by the disaster, is a venue for some soccer events.
Sources told NHK that plans are being made for Bach to attend the first baseball game scheduled to take place at a stadium in Fukushima City on July 29.
Bach said when he visited the city in 2018 that sports can play an important role in the psychological recovery of survivors.
Attention is focused on whether the disaster-hit areas will be livened up through the Games as well as the torch relay that will begin in Fukushima Prefecture later this month.